Reimagining the Metropolis: Event Four — Visions for A Near Future
April 26, 2011
Reimagining the Metropolis: Event Four Wrap-up
Reimagining the Metropolis, a four-part lecture series examining the trajectory of high performance building in New York City, launched at the Center for Architecture and moved uptown to Pratt Institute. Chris Garvin, Partner, Terrapin Bright Green moderated the panel.
The speakers at this fourth panel, "Visions for A Near Future" were Cas Holloway, Commissioner — New York City Department of Environmental Protection, Bloomberg administration; Laurie Kerr, Senior Policy Advisor — Mayor's Office of Long-Term Planning & Sustainability, Bloomberg administration; Eric W. Sanderson, Senior Conservation Ecologist — Wildlife Conservation Society.
Nancy Anderson and Chris Garvin welcomed everyone and framed their visions for how far we've come and where we could be going as we make the Green Building Revolution. Nancy contrasted facts on the ground in 2006 with 2011 and concluded with this appeal, "We should try to be the parents of our future rather than the offspring of our past".
Eric Sanderson opened up the discussion by observing that while we are struggling to discover and deploy formulas for creating true urban and built-form sustainability, ecosystems inherently know how to exist sustainably because they are adaptive and self-organizing systems. Before European settlers came to Manhattan, the island was home to over 1,000 plant and animal species, all co-existing in a unique ecosystem. What needs to change today is our paradigm of the relationship between humanity and nature. Currently we assume that humanity dominates nature, or at best, exists side by side with nature. In Sanderson's vision for the future, we would understand that humanity is part of nature, and have that insight drive our interactions with our natural and built environment. Only then can we map out what kinds of interactions our cities should have with nature. Human beings need a sense of being in addition to shelter, which is why we need cities; they provide meaning by giving us choice in our food, water and shelter. The future of Sanderson's own research will include expansion of his Welikia (the Lenape Indian word that means "my good home") Project that will extend the Mannahatta Project to include data and depictions of eco-systems in the Bronx, Brooklyn, Queens and Staten Island before first contact with Europeans.
"Predictions are always difficult, especially when they involve the future." This witty one-liner set the tone for Laurie Kerr's vision for the future of New York City. By exploring past predictions of the future we can begin to tease out not real predictors of life, but reflections of what our society was at that time. Fritz Lang's 1930s dystopic vision of the future in his film Metropolis revealed the anxiety of a society still reeling from war and economic depression. In contrast, our latent vision of the future is a bucolic-nostalgic-utopian construct, filled with green roofs on every building and harmonious people walking to and from work. Kerr warned us not to get too wrapped up in these visions — the key to reaching our goals is not to move like a one-trajectory rocket but to sail like a ship, continually tacking and adjusting our course. In her office the motto is "Ambitious but achievable", which favors new greenhouse gas reduction strategies inspired by the now-classic stabilization wedge model created at Princeton University. After outlining the actual energy reduction strategies that the Mayor's Office is undertaking — including changing building operations, adding cost-effective measures and marginal supply reduction — Kerr shared her own vision for the metropolis. In 2050, we will only use energy when needed through installation of sensors and smart building controls. All-glass buildings will be oh-so retro and building maintenance will be as prestigious a profession as medicine or law. Roofs of the future will have no black tar, but 25% will host solar or PV panels while others will have green roofs or be spaces for urban agriculture. Building sites would no longer be paved with asphalt, but will use permeable pavement. Lawns, with their watering and pesticide demands, will be universally disdained.
For Cas Holloway, the natural evolution of the newly updated PlaNYC is for City agencies to adopt and implement the report's initiatives. The Department of Environmental Protection is doing just this by launching a strategic plan that ensures the standard of municipal services and quality of life that New Yorkers expect, while attacking the chronic problem of storm water overflows and providing necessary capital for its new projects. To shape DEP's future trajectory, the agency recently released a green infrastructure program, which Holloway characterized as unlike anything that New York City has seen since the creation of the Catskill/Delaware municipal water supply. Green infrastructure program highlights include: cost-effective grey water systems; controlling runoff from 10% of urban impervious surfaces by optimizing road/sidewalks/roof tops; institutional adaptive management; and fostering sustained stakeholder engagement. DEP is strategically focused on finding solutions to pollution that are an advance over pre-green "end of pipe" public works. It is developing new ways of managing rainwater runoff before it hits the City's treatment plants. By quantifying the benefits of green infrastructure, DEP can now look in its portfolio and count runoff as a resource rather than a costly problem. Holloway stressed that DEP is "thinking green and small" and that every block can have "green serving a function" to benefit each community in the City.
Event Resources
The Panelists have graciously made their presentations available for download:

Cas Holloway (Commissioner — New York City Department of Environmental Protection, Bloomberg administration)
PDF Download [ 9.5 MB ] Visions for a Near Future

Laurie Kerr (Senior Policy Advisor — Mayor's Office of Long-Term Planning & Sustainability, Bloomberg administration)
PDF Download [ 1.6 MB ] Buildings Of The Future Eric W. Sanderson (Senior Conservation Ecologist — Wildlife Conservation Society)
PDF Download [ 65.5 MB ] Welikia
Event Video Selections
Visions for A Near Future (2011) Event Video Moments
---
Citation
[amazon pixels]. Visions for A Near Future (2011) Event Video — Nancy Anderson, Executive Director, the Sallan Foundation. YouTube, The Sallan Foundation, 26 Apr. 2011. Retrieved from https://youtu.be/HpVR9lL-yXc
[amazon pixels]. Visions for A Near Future (2011) Event Video — Chris Garvin, Partner, Terrapin Bright Green. YouTube, The Sallan Foundation, 26 Apr. 2011. Retrieved from https://youtu.be/Y9T227HNMhc
Final Event of a Four-part Series on NYC's Revolution in High Performance Building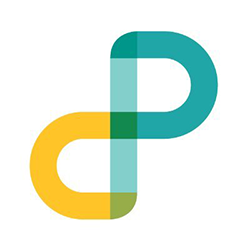 Event Sponsor: Pratt Center For Community Development
Reimagining the Metropolis Series Navigation:
Event Four: Near Future Visions