Debating Carbon Strategies at the New York City Bar Association's Great Hall
Should Climate Change Legislation Be In The Form Of Emissions Cap-and-Trade Or A Carbon Tax?
Tuesday, November 13, 2007
In the three hour public debate on carbon strategies experts tackled the open question whether the most versatile legislative tool for slashing carbon emissions is a cap-and-trade system or a carbon tax.
Introduction and Purpose of the Debate: Christine Fazio, Chair, Environmental Law Committee
Moderator: Edna Sussman, Chair, Energy Law Committee provided background on climate change legislation before Congress
Speakers:
The Emissions Cap-and-Trade Side
Jon A. Anda, President, Environmental Markets Network Environmental® Defense Fund
Billy Pizer, Senior Fellow, Resources for the Future
The Carbon Tax Side
Daniel Rosenblum, Co-Founder-Carbon Tax Center
James P. Barrett, Executive Director, Redefining Progress
Conclusion: Nancy Anderson, Executive Director, The Sallan Foundation
Sponsors: The Energy and Environmental Law Committees of the New York City Bar Association with the support of the Sallan Foundation
---
Debate at the Bar: Emissions Cap-and-Trade vs. A Carbon Tax?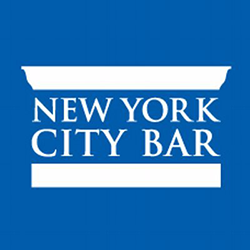 Event Host: New York City Bar